Listings for Jackets, Coats (1)
Brand New jacket for 3 or 4 years old boy. Color: BLACK Long: 118 cm Fashion and super warm. Price Negotible We acecpt the return if you are not...
35 total views, 1 today
Why Join My Clothing Bay?
It has never been easier to sell your clothes or unclutter your wardrobe. My Clothing Bay endeavors to provide a thriving market place for people to buy clothes in great condition. With an huge array of categories to choose from and features that far out weight other places to sell second hand clothes, My Clothing Bay is the best way to way to sell clothes. Just go to "sell clothes" in the menu to get started. The best part is, its completely FREE!!
Postage Calculator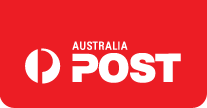 Click here to estimate postage within Australia
Calculate postage
From The Article Directory