Listings for Casual Shirts (3)
100% Cotton G-Star Checked Mens Shirt Worn but in very good condition Size: Medium
78 total views, 1 today
Men's short-sleeved shirt with a soft collar and button-down detail. A retro-style printed pattern updates this classic summer look. Regular fit and bicep...
97 total views, 0 today
Brand: Esprit Size: Small Quality: Excellent (New) Product Description: Checkered short sleeve shirt. Featuring button down chest pockets, contrast buttons a...
200 total views, 0 today
Join My Clothing Bay Email Club.
Sell More!
For just $10 post unlimited ads free.
We have the lowest prices in Australia but even better, unlike the larger companies, we never take final sales fees
Why Join My Clothing Bay?
It has never been easier to sell your clothes or unclutter your wardrobe. My Clothing Bay endeavors to provide a thriving market place for people to buy clothes in great condition. With an huge array of categories to choose from and features that far out weight other places to sell second hand clothes, My Clothing Bay is the best way to way to sell clothes. Just go to "sell clothes" in the menu to get started. Or click on "post an ad"
Postage Calculator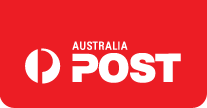 Click here to estimate postage within Australia
Calculate postage