Listings for Mixed Items (8)
30 ladies clothing s12 -14 most new no tag to excellent cond.some popular brands.mixed item from tops to jeans.surprise yourself.photo is an example .PayPal ava...
110 total views, 0 today
Hi, I have a pair of size 39 black heels by Peeptoe. They are brand new, never worn outside. Bought online but don't fit. Black with gold trim and red on unders...
86 total views, 0 today
Hand painted pure silk long skirt (lined) and top - perfect condition. Size 8
134 total views, 0 today
Find the huge collections of second hand clothes from fashion-in-seconds, best second hand Clothing online store in Australia. We have unique fashionable second...
179 total views, 0 today
Condition: Pre-Owned Size: 6-8 Brand: Sportmax by Max Mara Colour: Dark Taupe Material: Acetate/Viscose Retro Styl...
84 total views, 0 today
blue/grey denim shorts hardly worn, in good condition size 8.
127 total views, 0 today
Join My Clothing Bay Email Club.
Sell More!
For just $10 post unlimited ads free.
We have the lowest prices in Australia but even better, unlike the larger companies, we never take final sales fees
Why Join My Clothing Bay?
It has never been easier to sell your clothes or unclutter your wardrobe. My Clothing Bay endeavors to provide a thriving market place for people to buy clothes in great condition. With an huge array of categories to choose from and features that far out weight other places to sell second hand clothes, My Clothing Bay is the best way to way to sell clothes. Just go to "sell clothes" in the menu to get started. Or click on "post an ad"
Postage Calculator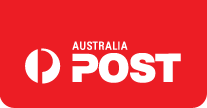 Click here to estimate postage within Australia
Calculate postage