These cotton pants have a loose fit with hidden zip fly, diagonal hidden zip pockets, centre seam and knee seams on front legs, trim stitching, hidden zip at an...
18 total views, 1 today
Skull leggings. No Brand or size but would fit a small. Can arrange cheap postage.
27 total views, 0 today
Wool-blend pants from designer label SABA. Preowned in excellent condition. Fabric made in Italy. Pants made in Australia. Not sure if I...
143 total views, 0 today
These cool causual pants by Lilya, are perfect for spring and summer everyday wear. Only been worn once, and in Lilya's new Spring and summer collection....
228 total views, 0 today
Why Join My Clothing Bay?
It has never been easier to sell your clothes or unclutter your wardrobe. My Clothing Bay endeavors to provide a thriving market place for people to buy clothes in great condition. With an huge array of categories to choose from and features that far out weight other places to sell second hand clothes, My Clothing Bay is the best way to way to sell clothes. Just go to "sell clothes" in the menu to get started. The best part is, its completely FREE!!
Postage Calculator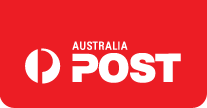 Click here to estimate postage within Australia
Calculate postage
From The Article Directory