Listings for Shirts, Blouses (11)
New Dip-Dyed Ombre shirt Size S (But it's baggy and loose-fitted) with collar. Tags still on, never been used. The arms are studded all the way to the shoulder...
12 total views, 2 today
Gorgeous silk/cotton patterned tunic by Ted Baker. Features include a flattering V-neck with jewel pieces around neck-line; no need to wear jeweller...
11 total views, 1 today
BLUE/WHITE STRIPED SHIRT. LONG SLEEVE. NEVER WORN. PERFECT CONDITION. A MUST HAVE FOR ANY WARDROBE. SOFT FABRIC. SUPER CHEAP. SIZE SMALL
15 total views, 0 today
Turn up the glam-factor by wearing this sultry and ever so sophisticated top. In a classic fit, this showstopping piece is just the ticket for working gorgeous ...
56 total views, 0 today
Black singlet with red roses. Cut out back. Will fit size 8 text 0448188717 or email anneliese088@hotmail.com
138 total views, 0 today
Mink pink top size 8.. wear over togs or have a singlet underneath. text 0448188717 or email anneliese088@hotmail.com
126 total views, 0 today
Supre faded look denim shirt dress, with tie up waist. Good condition.Size S, but could also fit M.
151 total views, 0 today
Only worn a couple of times, has a ruffle feature around the waist giving it a snug fit. Nice detail.
237 total views, 0 today
Why Join My Clothing Bay?
It has never been easier to sell your clothes or unclutter your wardrobe. My Clothing Bay endeavors to provide a thriving market place for people to buy clothes in great condition. With an huge array of categories to choose from and features that far out weight other places to sell second hand clothes, My Clothing Bay is the best way to way to sell clothes. Just go to "sell clothes" in the menu to get started. The best part is, its completely FREE!!
Postage Calculator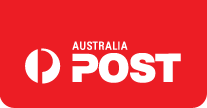 Click here to estimate postage within Australia
Calculate postage
From The Article Directory