Electric blue LEE denim shorts in perfect condition and hardly ever worn before!! Size 7-8 but very stretchy and very striking to the eye.
28 total views, 0 today
ROXY black shorts Brand: ROXY Size: 8 Style: Black denim hot shorts. Side & back pockets Condition: BRAND NEW WITH TAGS
84 total views, 0 today
high waisted american pattern shorts hardly worn bran new size 10
55 total views, 0 today
Pre owned high waisted denim shorts. In black denim and blue denim Extra small Cotton and spandex $10 each. Negotiable
93 total views, 0 today
Country Road Orange Shorts. Size 8. Front pockets with tie string detail at waist. Never worn but tags removed.
82 total views, 0 today
Why Join My Clothing Bay?
It has never been easier to sell your clothes or unclutter your wardrobe. My Clothing Bay endeavors to provide a thriving market place for people to buy clothes in great condition. With an huge array of categories to choose from and features that far out weight other places to sell second hand clothes, My Clothing Bay is the best way to way to sell clothes. Just go to "sell clothes" in the menu to get started. The best part is, its completely FREE!!
Postage Calculator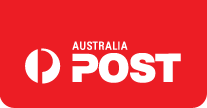 Click here to estimate postage within Australia
Calculate postage
From The Article Directory